Here's How to Earn Cash Online...

Cash4Offers gives you several ways to be rewarded for your online activity. You can get paid to read emails, take surveys, complete cash offers, refer your friends and more...

All you have to do is sit back and enjoy the extra income working with your computer on the Internet from the comfort of your home.

Read Paid Emails
every day and get paid easy cash.

Refer Your Friends
and make money online by telling them about our site.

Play Online Games
no matter you win or lose. Safe for kids - no violence!



Take Paid Surveys
and be rewarded just for giving your honest opinion.
Get $5 Sign Up Bonus!
Sign up today and instantly receive $5.00 in your account. Reach your first payout amount, receive payment from Cash4Offers and automatically become a Gold Member.

Gold Members receive payments from Cash4Offers in less than 72 hours!
Cash4Offers – The Online Rewards Site That Pays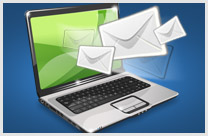 Here's how you can earn money in your Cash4Offers account and receive your payment in less than 72 hours when you become a Gold member...

Read paid emails, take surveys, complete offers and trials, plus many more ways to earn free money! Get $5.00 sign up bonus just for joining.

Why Join Cash4Offers?

◦ Earn cash online for reading paid emails and taking surveys

◦ Top rewards available anywhere

◦ Lots of daily paid surveys and exclusive cash offers

◦ Prompt response to member inquiries

◦ Low payout limit and fast payments



Excellent Member Support Service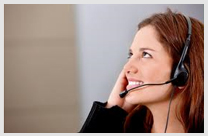 The Cash4Offers Member Support Team is dedicated to making sure that our members are helped and satisfied.

We offer a prompt member support service to answer any and all questions within 24 hours!

What Our Members Say...
"I have used many programs to make some extra cash but most were just scams or didn't pay at all. Cash4Offers is the easiest I have ever dealt with to recieve money -- just request payment and it is taken care of that same day. Thanks!"
- Tom George, Choctaw, OK
----------------------------------------------------------
"This is one of the easiest programs I've ever been involved in. It's so easy to earn cash. Thank you so much for taking the time and putting all of this together for us."
- Olivia Hardy, Elkmont, AL
----------------------------------------------------------
"Thanks you so much, this site is by far the best one I have found. It's great to get some unexpected money to help out with gas and groceries. Keep up the great work, I'm going to spread the word!"
- Alexis Dahlgren
----------------------------------------------------------
"Just wanted to thank you guys for promptly sending my funds to PayPal. I just love this site and like so many other folks, I have come to rely on this site to help make ends meet. I also would like to let you know that there are so many scam outfits out there and it is a relief knowing I can trust you folks.

This is the second time that I have received a payment from you and I plan to be a member until I croak or you guys kick me out of your site. Keep up the great work and I look forward to receiving even more email surveys. Thanks again!"
- Kris Williams